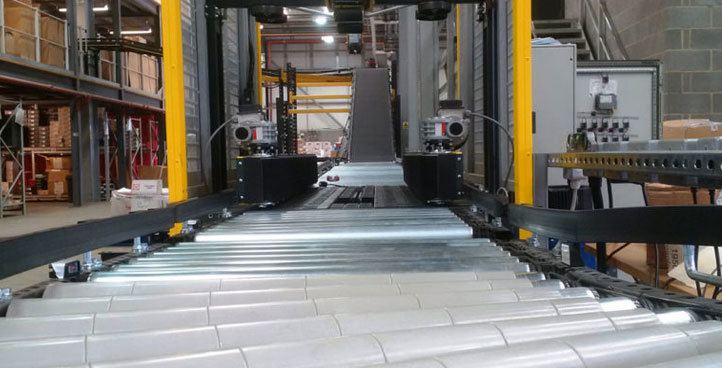 Reasons you should use warehouse automation
posted by:

Richard Haynes
There is no doubt that there are a number of benefits to using warehouse automation, and this is a key reason that so many warehouses are now opting for this as a way to improve the way that they run. With this being true, you should think about whether it would be a good option for your own warehouse. We have put together a list of reasons that warehouse automation could be a great choice for you.
You can customise your warehouse
No matter how alike you are to another business in your industry, it is almost certain that you have different needs to them when it comes to your warehouse. With this in mind, warehouse automation can be a great choice for you, as it means that you can design your processes in a way that suits you perfectly, no matter what your needs might be.
It can help you to reduce your costs
One of the best things about having an automated warehouse is that it means that you don't have to hire people to do many of the jobs that you may have needed them for in the past. Not only does this mean that you can reduce the wages that you need to pay, but it also means that you are not relying on your staff to turn in for work as much, so there is less likely to be any kind of disruption to the way you are able to run.
Make the most of the space you have available
It is no secret that warehouse space can be expensive, and for this reason you might not have as much space available to you as you might have liked. With this in mind, you should always make the most of the space that you do have, and warehouse automation can certainly help you with this. You will be able to store many more pallets in your warehouse in this way than you would have otherwise been able to, so it is definitely worth thinking about.
Ensure that your inventory is always accurate
Having an accurate inventory can be quite difficult when you are in a warehouse environment, and this is thanks to the fact that mistakes can be made if using human employees. With warehouse automation however, there is a much better chance that everything will be done correctly, meaning that you can rely on the numbers that you come out with much more.
Make the working environment safer
This is something that you should always be thinking about when you are in charge of a team of staff, and by thinking about using warehouse automation you will be able to make the environment as a whole safer. You could prevent your team from having to go into unsafe areas, including high or low temperatures, and it would also lower the amount of physical work that would be expected of them. This means that there would be a much lower chance of any of your team suffering from injuries while on the job. In the long term, this is something that would also save you money, as it means there is a lesser chance of your team having to take time away from work, and also less chance that you would be sued, too.
There is no doubt that there are many benefits to warehouse automation. So, if you are in charge of running a warehouse, and haven't yet worked out exactly whether you are going to use automation or not, the information above should help you to make the decision that is going to be the right thing for you.