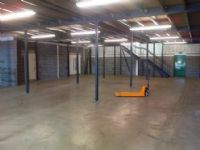 Mezzanine floor suppliers Yorkshire
posted by:

Richard Haynes
Are you looking for Mezzanine floor suppliers Yorkshire? If you are short of space a mezzanine floor is often the most cost effective solution in comparison with moving or extending your building.
Here at 2h storage we are one of the Norths leading suppliers of mezzanine floors these are usually designed and specified as a mezzanine floor storage area, mezzanine floor production area, or mezzanine floor office.
We take care of the entire design and build of mezzanine floor installations preparing full CAD drawings, liaising with building control then manufacturing the floor in component form for erection and installation on site. Our site team will then assemble, erect and build your new mezzanine floor on site.
We can also take care of any fitting out or partition works or associated products like pallet gates, conveyors, shelving or storage boxes.
If you are looking for a reliable contractor who is a member of the safe contractors scheme to supply your mezzanine floor please call our design team on 01765 640 160.