Why You Need To Have Your Pallet Racking Inspected
posted by:

Richard Haynes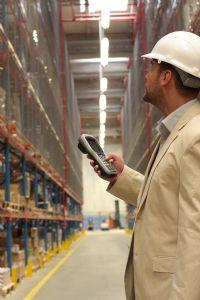 Owners and operators of warehouses who use pallet racking need to ensure the safety of everyone who enters their warehouse, and the best way to achieve this is to have an annual safety inspection as recommended by SEMA – the Storage Equipment Manufacturers Association.
Is it a legal requirement to have an annual inspection? No, it is not. However, if you fail to have an annual inspection, or at the very least a bi-annual inspection, you will be going against the advice of the Health and Safety Executive and you could be in serious trouble if someone suffered injury in your warehouse as a result.
As with many government documents, the terminology used can lead to confusion since the word "recommend" is used often. The HSE provides a primary guide to warehouse safety and at the beginning of the guide states the following:
"This guidance is issued by the Health and Safety Executive. Following the guidance is not compulsory and you are free to take other action. But if you do follow the guidance you will normally be doing enough to comply with the law. Health and safety inspectors seek to secure compliance with the law and may refer to this guidance as illustrating good practice."
HSE also states this:
"Ensure, so far as is reasonably practicable, the health and safety of yourself and others who may be affected by what you do or do not do."
As a warehouse owner or operator what this means is that you need to ensure that anybody who enters your warehouse – and that means anybody, not just your employees – is safe as far as is "reasonably practicable". That means using your common sense, and as far as pallet racking is concerned it means that you SHOULD have – not MUST have – your racking inspected on an annual basis as recommended by SEMA.
You should also have your racking inspected on a weekly basis by what HSE describes as a "technically competent" member of your staff. This will mean that any damage as a result of accidents will be noted and the appropriate course of action can be taken. It will also flag up any minor repairs which might need to be done such as tightening of fixings that have become loose.
Colour Coding System
An annual racking inspection will be undertaken while your racking is loaded with pallets. Anything that is damaged or faulty is noted and a report supplied based on the SEMA Code of Practice. SEMA has a colour coding system of green, amber, and red.
Green means that an item is damaged but is within the SEMA code. The item can continue to be used but should be monitored. Amber means that it is outside the SEMA code, but the rack does not have to be immediately off-loaded. However, when it is off-loaded it should not be used again until the problem has been attended to. Red indicates that the rack is well outside the limits of the SEMA code and it should be off-loaded immediately and not used again until it has been repaired.
An annual inspection can also indicate areas where improvements might be made such as installation of barriers in high traffic areas and where safety notices might be added.
So, in short it is not a legal requirement to have an annual inspection of your pallet racking, but you could be in trouble if there was an accident, since it could be argued that you did not take reasonable steps to ensure someone's safety "so far as is reasonably practical".
An annual inspection will usually take less than half a day, and as with many things in life, it is better to be safe than sorry.
Click here to book a safety inspection.