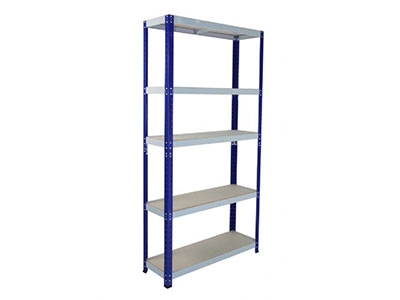 Simple bolt-free bay of shelving or a complex two-tier or high-rise order picking installation. Bolt-free shelving offers a versatile and cost-effective solution for everything from garage shelving to commercial and store applications. it is not only quick to build but can also be taken down and re-erected in another room or building. The height width and depth of the shelving come in different sizes and additional shelves can be purchased to add additional storage levels making it a cost-effective and durable solution for many homes and businesses.
Simple to design and assemble, no tools required.
Versatile modular shelves catering for small components to heavy cartons.
Built-in garment rails and shelf dividers available.
Maxi Bins available to suit shelf sizes.
For more information about bolt-free shelving, contact us today.