Mobile pallet racking is the ideal storage solutions if your space is at a premium and manual picking is not a requirement.
This type of racking is often used in freezer of cold store areas but offers a wide range of applications for those who have limited space on site.
Mobile racking involves the pallet racks being mounted on bases that travel on tracks laid in the floor.
Racks are moved individually to create an open aisle wherever required.
Racking may increase your storage capacity by up to 70%, therefore maximising the use of available floor space.
Depending on your throughput this can be a very effective use of space in cold stores. High through puts can be achieved by matching the number of aisles to your number of trucks.
Create functional and logical warehouse storage with the right pallet racking system. To discuss your mobile racking options call us today on 01765 640 160.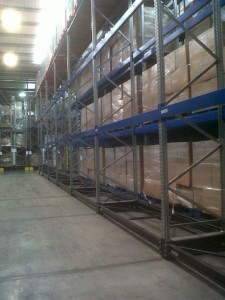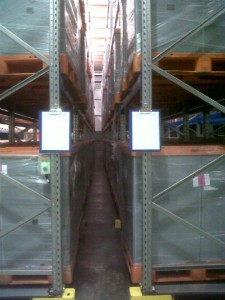 Conact Us