Powered Mobile Shelving Systems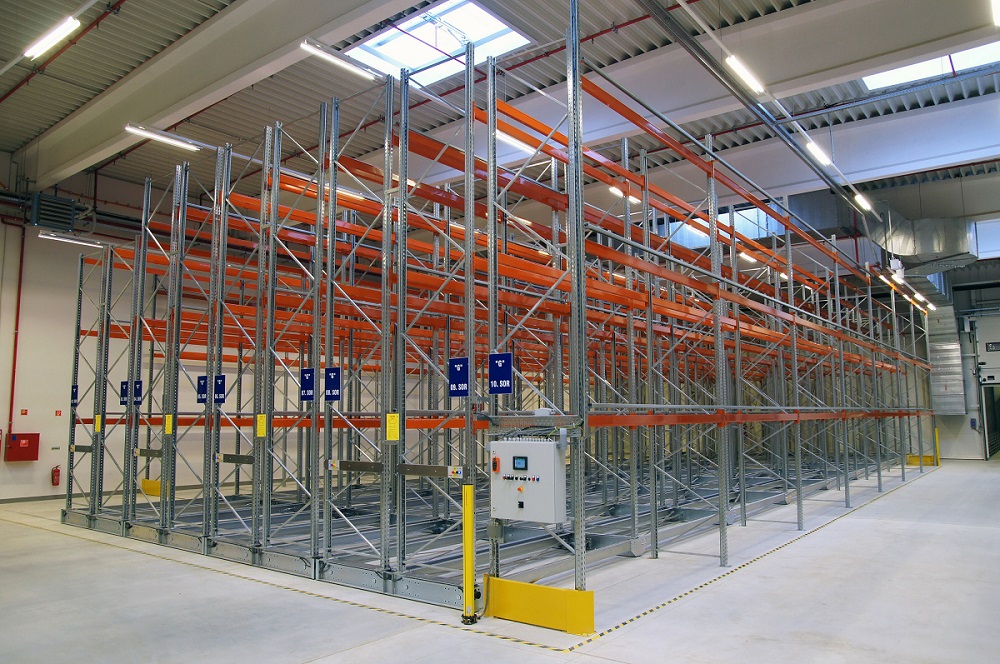 Powered mobile shelving systems suitable for all organisations including libraries, museums, universities and repositories at government institutions.
The following products are included in the Dexion mobile storage range:
Mobile Shelving
Compactus Mobile Shelving
Mobile shelving products are designed to help you store your records compactly and neatly.  Readily accessible to you when you need to access them.  Systems can be adapted to any construction and fitted around specific building constraints. The unique hand crank drive systems allow for effortless access regardless of content or number of racks.
Compactus Electro
The electronic version replaces the hand-cranked Compactus system. The clear and simple touch panel gives you fast access, even if you have your hands full. The Compactus Electro comes with the highest levels of safety and operating comfort.
Compactus Power 3
A single, gentle touch is all that is needed to provide smooth access. High loads, long mobiles? No problem! Compactus Power 3 moves at a constant speed independent of its load or length. Vibration-free movement, thanks to soft start and soft stop.
Compactus Double Decker
Offers the best space efficiency for higher buildings. All the benefits of Compactus Power 3 with greater space efficiency. Steel gratings offer a clear view between levels and automatic aisle lighting aids save document retrieval.
Side2Side
Creates extra storage capacity and keeps your daily files at your fingertips.  Side2side places shelving in front of shelving, each shelf is on rails allowing for easy access to all documents. This system is designed with end stops and anti-tilt. Side2Side can also be easily moved or extended as your business grows.
A wide range of accessories are available which enable you to arrange your powered mobile storage system as efficiently as possible.  Accessories also allow you to create a well-organized archive, so that stored materials can be found and managed easily.  Other accessories, such as label holders for the front panels, shelf labels, reference shelves, and numerous other handy items can simplify the work of the filing department.
Upgrading
Upgrading your Compactus system to the convenient Compactus Electro or the state-of-the-art Compactus Power 3 couldn't be easier.  All you need to do is empty the lowest shelf and we'll do all the rest, saving you time, cost and upheaval.
At 2h Storage Solutions, we provide the Sysco and Compactus series of flexible and space-saving filing systems. From simple to highly complex applications, for multinationals as well as local businesses. Contact us today to discuss your requirements in more detail.