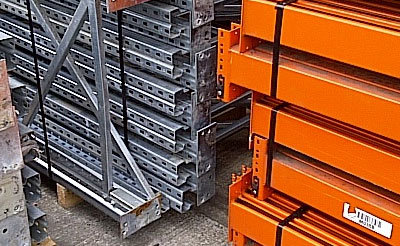 What is galvanised pallet racking?
posted by:

Richard Haynes
Galvanised pallet racking is steel racking that has been galvanised.  Racks go through the process of being immersed into molten zinc to obtain a coating that is metallurgically bonded to it.  The process provides long-term corrosion protection for the racks.
Pallet racks that have been galvanised will be protected from any harsh environment. There are many advantages and benefits to galvanised racks.  By galvanising steel racks they are much more durable.  Very much cost-effective and reliable.
Pallet Racking Company
2h Storage Solutions are an independent family-run pallet racking company with over 20 years of experience.  Over the years we have installed hundreds of pallet racking solutions for commercial and industrial clients across Yorkshire and the North East.
As one of the North's leading pallet racking companies, we focus on our customer's individual needs and storage requirements.  Providing a comprehensive pallet racking service. From the initial site surveys and consultations right through to the design and supply, installation, and after-care. We take the time to listen, understand your requirements and objectives and provide you with the best possible solution from our range of world-class products.
Contact us today at 01937 585057 for more information on any of our warehouse racking solutions.
Comment on "What is galvanised pallet racking?"