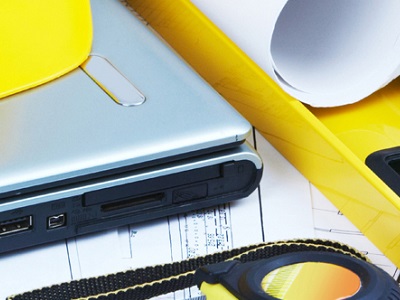 10 Tips for a Successful Office Refitting
posted by:

Richard Haynes
Planning an office refit is an exciting, but very stressful, time for a business. The great news is you are moving to a new office space and growing as a company, or transforming the existing office into something fresh and brand new. Either way, there's a lot of ground to cover and to take into consideration. Read our 10 tips for a successful office refit as a starting point for your business.
1. Put together a crack project team
Everything starts with planning, and in order to achieve clear organisation that can be implemented in a way that others can understand, you need a good project leader. They will need to be strong and resourceful, while also have the ability to remain calm and composed with the going gets tough. From there they can help put together a reliable team that will be able to cover the various aspects of the move.
2. Do your research
Look at the successful parts of your current set up and the elements that can be improved. What would you like to improve and what strategy can be used to achieve them? Do you need to use more technology or simplify things a little? This involves analysing the current workspace and workflows, associated costs and benefits, as well as the efficiency and productivity you currently experience and would like to increase to.
3. Finding the right property
If carrying out a refit in your existing workspace won't really help you lower costs, increase space and improve accessibility for staff and visitors, then it makes sense to start looking for a property that can help. You may not be able to tick all the right boxes immediately, but if moving will lower costs long term while increasing space, you should get in contact with a commercial property agent who can discuss your options.
4. Select the right refit company
In order to move you are going to need the help of a specialist company who can help with the refit. They will also be able to provide their own analysis on optimising workflows to maximise the available workspace. The practical elements of the move will also be their primary concern, in terms of moving equipment from one place to another, dealing with electrics, mechanics and architectural issues involved with the refit.
5. Start designing the new space
The fun part is when the new space slowly starts to take shape with the chosen colour schemes, materials and equipment that has been chosen for the refit. The interior designers will need a lot of support as this time as their work will serve as the foundation that everything else will fit around it once in place.
6. Oversee the rebuild
Whether you are moving to a new office or refurbishing the existing space, keep an eye on the productivity to ensure deadlines and timelines are being met. It also means working closing with the fit out company (when it comes to refurbishment) to ensure minimal disruption is caused to staff and that everyone is kept up to date about the progress so they can also plan ahead with their work loads.
7. Keep planning ahead
While the fit out company is putting together the infrastructure it pays to keep planning ahead so you can hit the ground running as soon as they are finished. Communication is key, as they may finish earlier than expected, or later, and you want to be able to move to the next step as soon as the fit out has been completed.
8. Dilapidations
An important aspect of any office refit is taking care of the space you may be leaving behind. While it is far from exciting, you cannot afford to neglect the existing office so it becomes unfit for purpose. In many cases, commercial property contracts state that the office space must be left in the same condition in which you found it when you moved in. Double check with the fit out company that they are able to take care of this for you.
9. Time for the big move
With the next office space ready, it is time to pack everything up to be moved across. This would have been planned for at an early stage and the removal company should have been briefed on all the details. It usually makes sense to do this on the weekend to avoid downtime in the business. It also means if you run into any significant problems they can be resolved without impacting on important business matters.
10. Conduct a review
Although the refit is now almost over, there's still a little more work to do. Carry out a review to ensure nothing has been forgotten and everything is up and running as it should be. It makes sense to fix any issues that may have occurred, rather than waiting for them to rear their head at an inconvenient time later. Include the staff in the review too, as you want to make sure they are comfortable and settled into the new space.