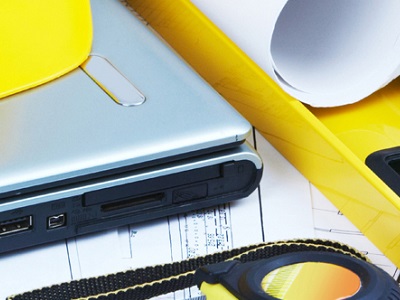 Warehouse Design Consultants UK
posted by:

Richard Haynes
The design and layout of your warehouse will be crucial to getting the most out of your business opportunities. The storage of goods and items is cause of considerable expense to any business so it makes sense to ensure they are designed well so they continue to operate efficiently. This is something 2hssl have been doing for years and have helped countless businesses of all sizes to maximise their warehouse space.
Given how much investment is required to establish even a simple warehouse design, or even to reconfigure an existing facility, it is vitally important that distribution and warehouse centres are professionally designed and organised. Organisations will want to see a robust return on investment once the new centre has become operational, which means it has to be as efficient as possible from the start.
While our warehouse design services will optimise the layout of the physical space, every process taking place within it can also be reviewed to maximise throughput and achieve a better service to customers which will eventually justify the design. Our team understand the principles of warehouse layout design, so we know how to help clients improve service levels while lowering operational costs.
Whether it's overseeing a new build design or changing and optimising an existing space, our warehouse design team have years of experience. No matter how large or small the warehouse or distribution centre, we know how to create efficient designs that are based on the individual needs of your business.
The size of the warehouse, how it is configured, the equipment used and the processes in place all have a direct impact on the performance levels of any facility. We use the highest levels of warehouse design standards to improve the service being delivered to your customers without eating into profit margins.
2hssl can provide the following services:
Warehouse layout design
We use detailed CAD schematics to set-out the configuration of your warehouse facility. Included in the design will be elements such as SKU profiles, throughout rates, order-picking velocity and storage design.
Our warehouse designs will feature the best pick routes, storage configurations and material handling equipment that should be used. We can also include alternative options based on the use of automated devices or other picking methods.
Inventory layout design
Finding the right balance with your inventory can take time and meanwhile you may waste a lot of resources and money. Due to our experience in the dealing with inventory management, from choosing the right stock location through to handling and storage, we can help your business get the most out of your inventory. Working together we will help you find the right level of inventory needed at any one time in the facility, leading to a leaner, more efficient operation.
Storage Solutions
Aside from our vast knowledge of how to design a warehouse layout, we are also experts it providing bespoke storage solutions. From warehouse rack design to inspections and installations, we have a wide range of shelving products available to help maximise your storage facility.
The maintenance and repair of your existing storage equipment also requires a reliable, professional company to help you get the most out of your investment. We can schedule visits to keep your systems in good working order, so they don't fall into disrepair and save you money in the long run. Our team are also available to respond to ad-hoc callouts to help repair broken parts and fixtures.
2hssl are also suppliers of warehouse equipment. That includes everything from shipping containers and forklifts, to storage containers and workstations. We maintain a flexible approach and provide long-term solutions that make a tangible difference to your business.